How To Keep Feet Warm While Hunting?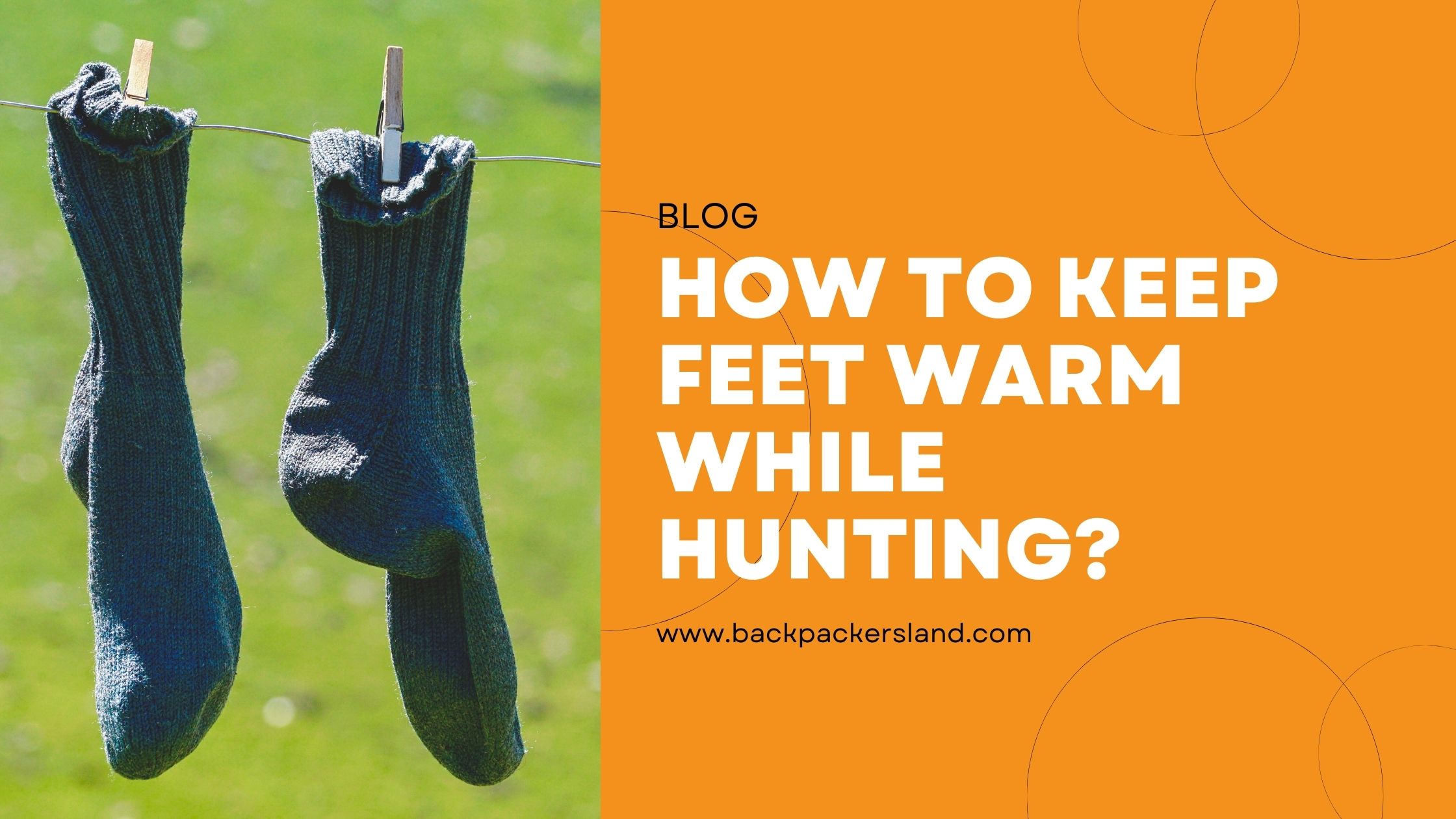 Cold temperatures can always be a big issue while hunting. It can stop you from moving anytime. A hunter always needs to take extra care of his feet during cold seasons keeping feet warm hunting. Because once the feet catches cold it becomes numb and the blood circulation of the area stops. For this reason, hunters use different techniques and methods to keep the feet warm and safe from the outside cold area.
Cold feet can be a huge problem while hunting. It won't let you run or walk fast enough. Too much standing in the cold temperatures can also make you feel like your feet are paralyzed. During the winter season especially from November, it becomes absolutely important for a hunter to keep his feet warm. For this reason, we have gathered information and tips from various professional hunters and made this list below on how to keep feet warm while hunting.
Best way to keep feet warm hunting –
Choose the right socks
If you choose the right socks according to the temperature can solve 90% of the cold feet problem. There are many types of socks specially made for hunters. A nice pair of wool socks can be just about it to go on a long hunt. Wool doesn't let too much air in so your leg will not feel any cold air and stay warm. But, if the temperature is in the minus then even wool socks can not do the job.
In that case, you can wear electric socks that have specialized wires to provide heat for some time. You can also wear a sock liner because it has a more deep lining of wool and it almost gets attached to your feet and holds the warm air into it. So pick the right sock that adjusts with the density of the weather.
Keep moving
If you keep standing at a place for a long time in the cold temperature then there are high chances that your feet will catch a cold. The reason behind it is that without any movement the blood circulation of your feet will become slow and the cold breeze can easily jam the nerves and stop the blood flow. This will result in cold feet and you will soon start to feel nothing in your feet.
To prevent this you have to keep moving. Because movement will allow your body to send more blood into your feet and your feet will adjust with the cold breeze as well. So this is also a great way to keep your feet warm.
Wear insulated boots
Your pair of boots will play the most important role to keep your feet warm while hunting. All professional hunters buy High-End insulated boots these days to keep their feet warm while hunting during cold seasons. A good pair of hunting boots will allow a nice flow of warm air into your feet and block the cold air from outside. But for this, you have to buy the right boots. Remember that the boot doesn't need to be too tight or too loose.
Often people think that tight boots will block air but they don't realize that it also swells their feet. So give closer attention to the size and try them out with all of your socks before buying. Thinking how to keep feet warm in rubber boots? If you feel your feet movement is comfortable inside it feels warm then that boot will be the best choice for you.
Wear boot wraps
Some hunters also use boot wraps on their boots to cover the outside air completely. Though this is not useful for walking and mostly it can make your steps a lot slower than usual. But if you are planning on standing somewhere to observe your prey or any reason in the cold temperature then you can use a boot wrap to cover your boot from freeze air.
These are just made from natural clothes and they also have pockets in them so it is a good thing for carrying too. The good thing is that it doesn't have any electrical element in it as well. If you use the boot wrapper cleverly then you can keep your feet warm for a long time.
Use Footwarmers
There are special foot warmers found for hunters. You can use them to make your feet warm again if it becomes too cold due to the weather. All you have to do is buy them from the right place and put them under your boot or the insoles. After some time you will start to feel its effect.
It will slowly provide a nice warmth to your feet and you will feel your toes again. But if you use it unnecessarily then it will only bring badly for you. Too much use of it will sweat your feet and you will still feel cold soon after its effect goes off.
Keep your feet dry
If you allow too much moisture in your feet then you likely catch a cold faster. So do notice if your feet are sweating or not. Don't keep too much sweat on your feet and clean them fast. No matter how cold the weather is the amount of walking a hunter needs to do will always make the feet sweaty. Sweat feet will always catch a cold when it dries.
You can clean it if you get time or else you can also wear two-layered wool socks that will not let moisture get in keep your feet dry. But always avoid cotton socks because it soaks up the sweat directly from the feet and leaves the adjacent. So by keeping your feet dry you can also keep your feet warm while hunting.
Use an insulated mat
If you carry an insulated mat with you then it can prove to be helpful. While hunting one needs to keep standing for hours in the snow. Which is very bad for the feet. Because during that time your feet are in close contact with the snow.
But if you use a mat and stand over it then it will work like a barrier between you and the snow. As a result, your feet will stay warm for a long time.
Conclusion (How To Keep Feet Warm While Hunting)
Keeping your feet warm while hunting is always a challenging task. The unconditional weather and cold temperature will do everything to stop the blood flow of your feet and jam them. But if you apply the above tricks or even take ideas from them then we guarantee you that you can keep your feet warm for a longer time. Seasonal hunters always use the above methods to stay safe from the cold weather of the months of November-January. So use these techniques and keep your feet warm while hunting!