Deer Hunting Tips For First Timers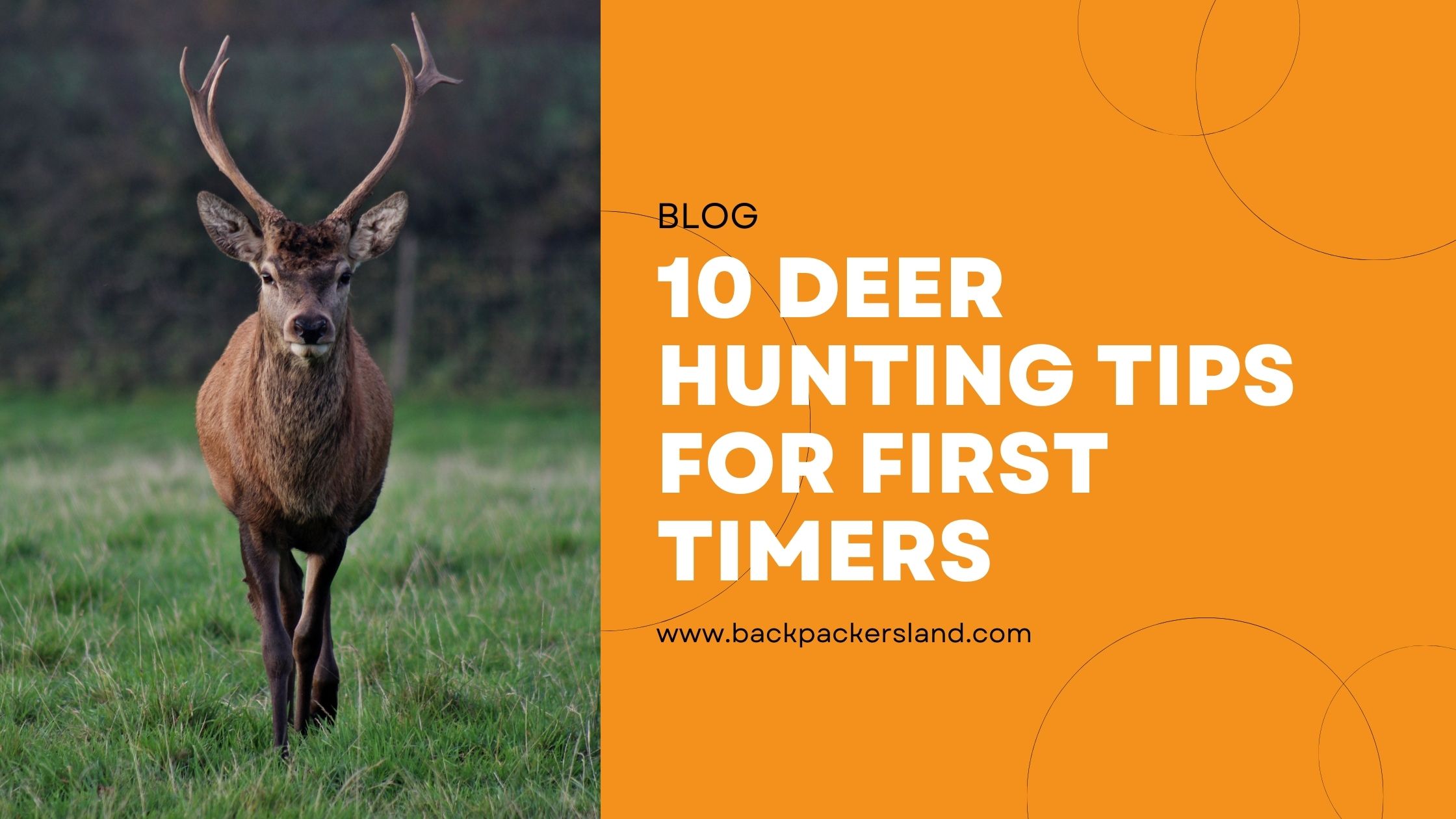 Deer hunting has always been the most favorite hunting type for hunters. You can hardly find any hunter who doesn't want to hunt deer. Hunting is always enjoyable. Every time a hunter goes hunting deer learns something new. The challenge of hunting deer is not comparable to hunting any other animal. They are fast, their smell sense is good, look beautiful and produce a lot of meat. So why would not anyone dislike hunting deer?
But for newcomers or beginners, it is not that easy to hunt a deer. They always get confused about what to do first? What gear to pick? Where to take the position? So they always get a bad and frustrating first season. But with the ideas and tips, we are about to give you now you can easily kick start your first deer season with a bang! Many professional and experienced deer hunters have shared their deer hunting experiences with us. So based on that information, we have made a list of deer hunting tips for first timers. Check out below to know how!
Deer Hunting Tips For Beginners –
Scout early
Deer are not that always seen. So you always need to scout early or at least 1 day before your hunt. So you will have a clear idea of how and when to use certain stuff to your advantage. Usually, deer are most active early in the morning and in the late evening. So always choose these times to scout. You can even fit a camera on the places you spot traces of a deer.
Then next day just check the camera and find the deer. Early scouting will open your mind to think of different strategies and plans. Only after a proper scout, you will be easily able to formulate a perfect plan.
Choose the right gear
Packing up the right gear is always essential in deer hunting. Since deer hunter is not like other types of hunting so you need a different style of gear for that. Normally every professional hunter likes to keep his gear simple and lightweight so that he can easily carry it everywhere in the hunting field without feeling any pain or tiredness.
You should always pack items such as rifles or bows, ammo, hunting knife as weapons. Rangefinders, binoculars, safety harnesses, cameras, calling items, scents, flashlights, and licenses as the handful of items. Do not forget to put all these into a nice hunting backpack that is made with the proper material and has a good carrying space.
Pick the right outfit
Your hunting outfit will tell how long you can last during the big game. If you have a well-insulated and comfortable outfit then you will feel very relaxed while hunting and will be able to hunt with a calm mind. Usually, deer hunters wear camouflage outfits to stay hidden from deer. You can also wear a hunting vest over the outfit to keep yourself safer.
Make sure that the outfit you choose has lots of pockets. Because they can be very helpful for keeping extra items. If you are hunting in the snow then you will need extra layers of clothes to cover you and your hunting boots also needs to be warm or else the snowy condition will make things very hard for you.
Pick the right position
In deer hunting, it is necessary to find the right spots to aim from. Usually experienced hunters either take a position on trees or take positions in the field. Trees are the safest place to take a position from the view of getting better shooting targets. You can stay 10-12 inches over the deer and target any deer without their notice.
But the problem is taking a position on the trees is very hard. So hunters look for trees that have big branches and always wear safety harnesses in case they fall from the trees. But if there are not many trees available in the area then choosing to stay on the field will be ideal. You take place under a self-built camouflage tent or the bushes and set up the gear.
Ways to call
Your calling technique has to be spot on if your want to hunt deer. Because you already know that deer are very sensitive animals. So any wrong call will alert them and they will move away from that place immediately. According to hunters, there are so many ways to call a deer. Among those, the most effective ways are luring them using different deer attractive scents, making familiar noise or grunts, and making a fight between two male deer.
Usually, these three ways are the most popular and these can grab the attention of any deer. Besides that, you can even use different foods to get deer but this technique doesn't always work. Especially mature deer will never fall into these traps.
Stay hidden
Staying hidden is the first rule while deer hunting. If you can successfully hide from deer then you have almost come 70% closer to hunt a deer. As you already know that deer have sharp noses and vision. So they can easily recognize your breathing smell as soon as you enter their area. To prevent them from smelling you can use different sorts of wildlife scents or rub yourself with mud and grass. Some hunters also wear anti-odor boots to stay extra safe.
Deer are indeed color blind but they can still spot your bright face pattern and body language from the wildlife. So never go on to hunt deer without wearing a camouflage outfit because the pattern will make you invisible to the eyes of deer.
Shoot at the right spot
You can't just shoot anywhere as soon as you spot a deer. There are different parts in the deer body where hunters specifically choose to shoot. Because these parts tend to be more vulnerable to deer and one good shot in these particular parts can bring them down easily. Usually, the spots I am talking about are the lower part of the neck, the heart and lungs, the head, and the shoulder joint. A good shoot in these parts can be more effective and it will cut down the recovery rate of any deer. Do not lose your focus while shooting.
Because if you miss the target and shoot somewhere else then the deer will recover soon. More worse could happen if you completely miss the target and other deer will get alerted and move from that place. So always pick the right spots to shoot.
Conclusion (Deer Hunting Tips For First Timers)
These are probably the most important deer hunting tips for beginners. If you are a newcomer in the deer hunting world then as a hunter you should always remember these tips. Deer hunting is very challenge and fun. If you take it as a hard thing then you will never improve. So always stay positive even if you had a bad day.
Patience is the key to deer hunting. You have to move a lot and search for different positions every day. So if you don't be patient you will never get the meat into your freezer. I hope this article about the best deer hunting tips for first-timers helps you to start your first deer season like a pro!